Free Wilmington Wills and Estate Attorney Consultation
If you would like to schedule a free wills and estate consultation with a Wilmington wills and estate planning attorney, please call our office at (910) 763-2525.
We would be delighted to meet with you to discuss making sure your family is taken care of and your last wishes are respected
Schedule Estate Planning Consultation
---
Services
Simple Will
Revocable Living Trust
Durable Power of Attorney
Health Care Power of Attorney
Living Will
Wills and Estate Planning Tailored for You
The wills and estate planning lawyers at Seay Law Firm, PLLC in Wilmington, North Carolina take pride in crafting wills and estate plans tailored to the individual needs of our clients. Our wills and estate planning lawyers take our time to get to meet with you and learn the nuances of your personal, financial, and family situation in order to provide an estate plan that makes sense. In order to better serve our clients, we offer a free attorney consultation to sit down and speak with potential clients so that we can better know your situation and your wills and estate planning needs.
Scroll down below and you will find a few questions and answers that our estate planning, wills and trust clients often find helpful.
FREQUENTLY ASKED WILLS AND ESTATE PLANNING QUESTIONS
How much does an estate planning attorney cost at Seay Law Firm, PLLC?
The first question many folks have on their mind when deciding on whether to hire a Wilmington estate planning attorney to prepare their will is "how much will it cost me." Many of our clients find that drafting wills and preparing an estate plan with Seay Law Firm by a professional attorney is affordable.
Most of our estate planning clients are charged on a flat fee basis that is quoted after our initial consultation.  We generally do not charge by the hour for estate planning matters.  A flat fee means that you will know exactly how much how much your legal fees will be before we begin work.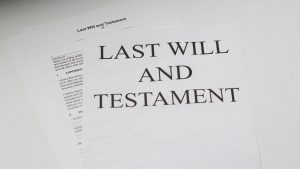 What will happen if I do not have a Last Will and Testament?
A person who dies without a last will and testament is said to die intestate. In North Carolina, if you die without a will (intestate) then the laws of the State of North Carolina will determine the distribution of all the property left in your estate according to North Carolina intestate law.  Your wishes will not be brought into consideration whatsoever.
As you may imagine, the State's default plan for your property does not always match your wishes and is not always in the best interest of your loved ones, such as your spouse, children, grandchildren, or other loved ones. Unfortunately, after a loved one dies, many surviving spouses, adult children, and guardians of minor children are unpleasantly surprised how the estate will be distributed under North Carolina intestate law.  Luckily, the problem of dying intestate is easily avoided by those with the time and inclination to create a will and estate plan.
What exactly is a Last Will and Testament?
Simply put, a Last Will and Testament is a legal document that expresses your desires for what happens with your property and assets after your death.  A "Last Will and Testament" generally supersedes and revokes all prior wills. Keep in mind, these instruments do not become effective until your death, and therefore can generally be changed at any time so long as you are competent. In its most basic form, a will should direct how to pay your final debts and taxes and most importantly, state who should inherit your property.
Many wills also typically include directions as to who will handle the administration of your estate (i.e. your executor) and name a backup executor as well.  It may even include provisions for who will care for any minor children you leave behind. Your will may also appoint a trustee to handle and manage assets on behalf of minor beneficiaries until they reach a certain age.
Does my will cover all my property?
No.  Many assets can be transferred outside of your will and may not go through the probate process. For example, life insurance policies with named beneficiaries, joint bank accounts with rights of survivorship, investment accounts with named beneficiaries, and real estate owned by spouses as tenants by the entirety may pass outside of a will and may not necessarily be brought into the estate administration process. In many circumstances, your will may not control the distribution of such assets after your death.  This is why it is important for your estate plan to include more than just your last will and testament.  You should consider how your real estate is titled and who is named as a beneficiary or beneficiaries on your investment, retirement, money market, and bank accounts.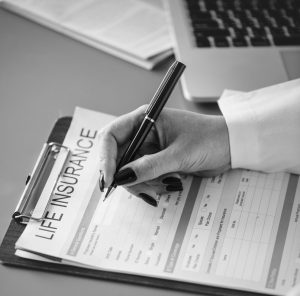 Do I need incapacity planning in my Wills and Estate Planning?
YES! Your will does not become effective until after your death. Many estate plans will contemplate what will happen if you become incapacitated and unable to manage your affairs. For example, if you are in a coma, who will be able to make medical decisions on your behalf.  Who will sign the Deed if your house needs to be sold to make assets to pay for your care?
Contrary to popular belief, your spouse, your children, or other loved ones may not be able to simply start making important legal decisions or signing on your behalf for you without proper authority.  The most common methods used to plan for incapacity and incompetence include a durable power of attorney combined with a health care power of attorney.
Without appropriate powers of attorney, your loved ones may have to bring a guardianship proceeding before the clerk of court to be appointed your legal guardian in order to make important decisions on your behalf.  These proceedings are public record and can result in a loss of privacy for you and your family.  The time and expense of a guardianship proceeding can far exceed the relatively inexpensive costs and stress associated with creating a durable power of attorney and health care power of attorney.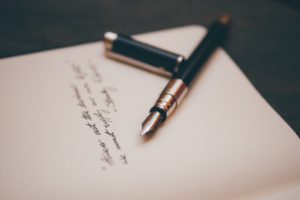 What does Probate mean?
The term "probate" is often used interchangeably with the term "estate administration."  Technically, probate is a procedure supervised by the court, where a will is proven to be valid (or invalid if not done correctly).  After a will is admitted into probate, the court will also appoint a personal representative (typically the named Executor) to handle your estate.  The probate process permits creditors to make claims against the estate and insures that remaining assets are transferred to the intended beneficiaries under the Will.  The court oversees the estate administration and requires an accounting of assets passing through the estate.  In Wilmington, North Carolina, the estate administration process is overseen by the New Hanover County Clerk of Superior Court.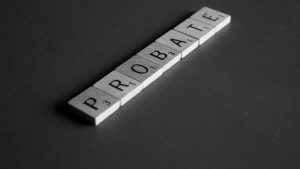 Why choose us to help you with your will and estate planning needs?
You are never just another client with the attorneys at Seay Law Firm, PLLC
We are a purposefully small, father and son law firm based out of Wilmington, NC.  As a small firm, we devote individual  and personal attorney attention to our clients.  Our files are not handed down to a secretary or paralegal.  We practice law in terms of quality, not quantity.
Seay Law Firm, PLLC will and estate planning and lawyers can provide a will and estate plan that fits your individual needs and situation.  Most estate plans do not have a one-size-fits-all. Our firm can develop a will and estate plan that makes sense for your particular situation and your particular circumstances. Our attorneys meet with each client in-depth and give clients individual attorney attention and professional advise to insure that their last wishes will be carried out and your loved ones are protected. Our attorneys are affordable, easy to communicate with, attentive to detail, and understanding. We are highly responsive to phone calls and emails.

How do I get the process started for my Will and Estate Planning?
The first step in our estate planning and will process is to contact our office for an appointment.  We like for our clients to sit down and meet with a Seay Law Firm estate planning attorney and discuss their wishes in detail. In most estate planning matters, we often start with a free initial estate planning consultation at our office. In special circumstances, such as potential clients with mobility issues, our will and estate planning lawyers may be able to travel to your location if you are not too far from our office in downtown Wilmington, North Carolina.  Contact us to learn more about getting started with our estate planning services.     
Schedule Estate Planning Consultation
Services
Last will and testament

Married persons with minor children
Married persons with adult children
Married persons without children
Single persons
Widows and Widowers

Testamentary trusts for minor children
Companion wills
Sweetheart wills
Amendments to wills
Revocable Living Trusts
Review of current will and estate plan
Durable power of attorney
Springing power of attorney
Health care power of attorney
Advance directives
Living wills
Transfer of title to real estate with rights of survivorship
Many of our simple estate plans will include the following:
Last Will and Testament
Living Will
Durable Power of Attorney
Healthcare power of Attorney
Contact us at (910) 763-2525 to learn more and get your estate plan and will started by a Seay Law Firm attorney.  
Member of the NCBA Estate Planning & Fiduciary Law Section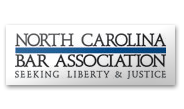 Mailing Address:
Seay Law Firm, PLLC
519 Market Street
Wilmington, NC 28401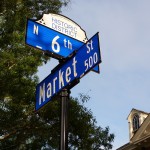 Member of the NCBA Estate Planning& Fiduciary Law Section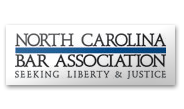 Mailing Address:
Seay Law Firm, PLLC
519 Market Street
Wilmington, NC 28401