Wilmington Probate and Estate Administration Attorney
When a loved one passes away, many assets owned in their individual name may need to go through probate or estate administration. This is a process supervised by the Clerk of Court, where a person (usually a surviving spouse or close family member) is appointed to collect assets, pay debts, and distribute property to the beneficiaries of the decedent's estate.
At Seay Law Firm, PLLC, we know the death of a loved one is trying and difficult. The last thing you want to worry about during this time is meeting the legal obligations of the estate administration process. The required documents, papers, applications, filings, notices, inventories, and accounting associated with an estate administration can often be daunting, confusing, and time consuming.  These difficulties are multiplied if you are from out of state or live far away from Wilmington.  Often the estate administration process can drag on for many months or even years.
Seay Law Firm probate & estate administration attorneys are here to help
Our estate administration and probate attorneys aim to ease the process, by guiding our estate administration clients through estate administration, from qualifying as the estate representative to final settlement and accounting.
If you have lost a loved one, contact an estate administration lawyer at Seay Law Firm, PLLC for a consultation. We often over free consultations for estate administration matters. Our estate administration attorneys assist surviving spouses, executors, administrators, beneficiaries, and trustees. We are understanding, easy to communicate with, and thorough. We can assist you through the probate and estate administration process, insuring that the estate of your loved one is handled appropriately and efficiently.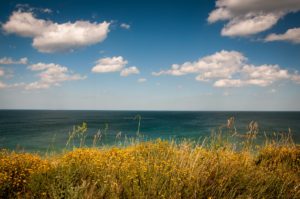 In estate administration there are many issues that need to be resolved and questions that need to be asked.
Below is a list of matters that should be given significant thought by potential executors, administrators, beneficiaries, and heirs.
Is a full and formal administration needed, or is a shorter alternative available, such as Administration by Affidavit for Small Estate or Year's Allowance for surviving spouse?
Was the Will made out-of-state? This can cause many issues in North Carolina.
Is there a Will or did the decedent die without a will (intestate)?
Is the Will you have found the last and final will signed by the decedent or a previous will that may have been revoked through creation of a newer will?
Is the Will an original or a copy?
Will the clerk accept a copy of the Will and not an original?
Is the will valid?
Did the decedent have any children after the Will was made?
Did the decedent get a divorce after the Will was made?
Is there potential for a caveat?
Is access needed to a safe-deposit box?
If there is no Will, who are the beneficiaries of the Estate?  In such cases, North Carolina intestate law controls who is entitled to share in the estate.  In many cases, North Carolina intestate law may not match your expectations.
Who will be appointed personal representative?
Is the personal representative qualified?
Does anyone need to renounce their right to administer the estate?
Is the application for Letters Testamentary or Letters of Administration properly filled out and executed?
Will the personal representative need to post bond in order to qualify as the estate representative? If so, what will be the amount of bond required?
Will the estate need to open an estate bank account?
Does the will appoint a trustee?
Does the will nominate a guardian for minor children?
What powers will the personal representative have over the estate?
How will the personal representative give notice to creditors?
What happens if the personal representative wishes to resign?
What happens if the beneficiaries disagree with how the personal representative is handling the estate?
What kind of liability is the personal representative subject to for wrongful acts?
What items and values should be placed on items in the inventory?
What property belongs to the estate and what property can be added to the estate, if needed, to pay claims?
Are there assets which likely do not belong in the estate, such as life insurance policies or real estate owned by husband and wife?
Does the inventory provide complete information about the decedent's property?
Is an appraiser needed to value certain assets?
Did the decedent own real estate?
Does an ancillary estate need to be opened in another county or state?
Will real estate need to be sold to make assets for the estate?
How will claims against the estate be paid?
What happens if there is not enough assets in the estate to pay all creditors?
Will any property of the estate need to be sold in order to pay claims?
When is the final/annual account due?
Does the final account accurately set out the receipts, disbursements, and other transactions made by the personal representative?
What happens if an annual or final account is not filed as required by law
How will remaining assets be distributed?
Will the personal representative receive a commission?
When will the estate be settled and the personal representative's duties completed?
What happens if the estate needs to be re-opened after final settlement? For example, what happens if a check is made payable to the estate after the estate has been closed?
*Please note, these items listed above are not intended to be comprehensive, but rather to present a general idea as to some of the issues that may need to be given significant thought by those interested in the estate.  You should speak to an attorney to learn more about how the law may apply to your particular situation.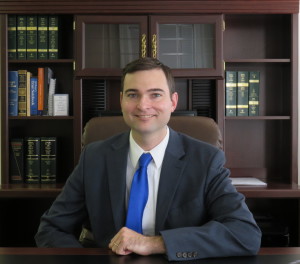 If you would like to speak with an attorney regarding assistance with an estate administration or probate matter in Wilmington, New Hanover County, Brunswick County, or Pender County, North Carolina, we invite you to contact our office and speak with an estate administration lawyer.  When you call our office, you will always speak directly with an attorney.  You can call us at (910) 763-2525.
Schedule a Free Estate Administration Consultation
Mailing Address:
Seay Law Firm, PLLC
519 Market Street
Wilmington, NC 28401