To many good folks in southeastern North Carolina, hunting is more than just a hobby. It is a way of life.  As such, it is imperative that hunters and landowners clearly define their relationship with respect to hunting rights and privileges.
Our firm has extensive experience assisting clients with hunting leases and licensing matters throughout southeastern North Carolina. We help landowners, hunting clubs, and individuals with hunting leases and hunting licences.  We draft and prepare hunting leases, campsite rights, and licenses. We also assist our clients understand their rights and obligations with respect to existing hunting arrangements.
We offer our services throughout southeastern North Carolina, including Brunswick County, Pender County, Columbus County, Bladen County, Robeson County, Sampson County, and New Hanover County.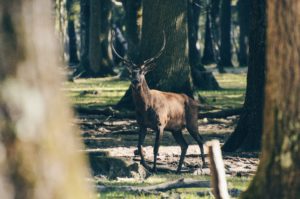 Contact our office at (910) 763-2525 to see how a lawyer at Seay Law Firm, PLLC can assist you with a hunting lease or licenses matter.  When you call our law firm, you will speak directly with an attorney.
Mailing Address:
Seay Law Firm, PLLC
519 Market Street
Wilmington, NC 28401