Are you considering selling or purchasing a business?
If you are considering selling or buying a business in southeastern North Carolina, we invite you to contact our office to discuss the potential legal implications with an experienced Wilmington business attorney. When you or your business seeks to purchase or sale substantial assets with another business entity, having a trusted business attorney representing you and protecting your legal interests can be critical to a successful transaction.  You can call our office to discuss directly with a business attorney at (910) 763-2525.
I take pride in assisting my business clients handle their business transactions intelligently and efficiently.
Schedule Business Consultation
In business acquisitions and asset purchases there are many issues that need to be resolved and questions that need to be asked.
Below is a list of matters that should be given significant thought by both buyers and sellers in stock purchases, asset purchases, equity purchases, and acquisitions.
Whether the current owner will retain a certain amount of equity in the business?
Whether to structure the transaction as stock purchase, asset purchase agreement, or assignment of ownership interest ?
When and how the purchase price will be paid and on what terms?
Will a portion of the purchase price be retained for a period of time to protect against liabilities or will the full amount be paid at closing?
What specific assets will be included and excluded in the purchase? Please note, assets can include tangible items, such as inventory and equipment, as well as intangible items such as goodwill and trade names.
Does the Seller have good title to the assets?
Does the Seller have outstanding debts or loans?
What representations (promises) and warranties (guarantees) will be made relating to the financial status of the selling business?
Will any liabilities will be assumed by the purchaser, such as a lease?
How will due diligence will be conducted?
Has the seller been doing business under an assumed or fictitious name?
Will the current employees be kept, and if so, on the same terms?
Are there any key employees, that are necessary for the business to continue operations?
Are there employment benefit plans?
Whether there are any pending lawsuits, liens, or judgments involving the seller?
Whether the arrangement will include non-competition provisions with the current owner or sales staff?  If so, for how long and for what area?
How the business will operate while the transaction is pending (i.e., customer communication, pending sales/services, vendor contracts, etc.)?
What third-party consents are required to effect the transfer?
Has the transaction been approved by all necessary business owners or shareholders?
Will brokers be involved in the transaction? If so, what will their commission percentage be?
Are there any environmental or safety concerns relating to the business?
Does title to real estate need to be transferred? 
If the business leases office space, is the lease appropriate for the buyer?
Is financing with a bank or lender required?
Will there be seller financing?
What  conditions must be met prior to closing?
What happens if conditions are not met?
Will certain items be pro-rated at closing (i.e. rent, property taxes, utilities, etc.)
Will an escrow agent be needed?
Have you consulted a tax adviser to determine the potential tax implications behind the transaction?
How will the purchase price be allocated for tax purposes?
*Please note, these items listed above may not apply in your particular circumstances and are not intended to be comprehensive, but rather to present a general idea as to some of the issues that may need to be given significant thought by both buyers and sellers before entering a major business transaction. We encourage you to consult with a business attorney before moving forward with a significant transaction.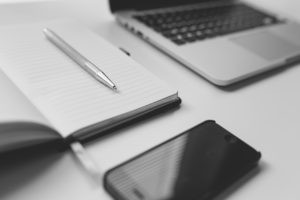 If you would like to discuss buying or selling a business with an experienced business attorney, we invite you to contact us at (910) 763-2525 to see how Seay Law Firm, PLLC can assist you.
We offer legal services to businesses in Wilmington, New Hanover County, Pender County, Brunswick County, and other areas throughout North Carolina.
Schedule Business Consultation
Mailing Address:
Seay Law Firm, PLLC
519 Market Street
Wilmington, NC 28401