Wilmington Business Attorney ~ Comprehensive Legal Counsel for Businesses
One of the most important aspects of running a successful business is obtaining sound legal advice from a trusted attorney. The Wilmington business attorneys at Seay Law Firm, PLLC offer exceptional legal services to businesses and corporations at affordable, small firm rates.  Business law is one of Seay Law Firm's key practice areas.  We regularly represent various businesses, large and small, in a wide range of business transactions and disputes.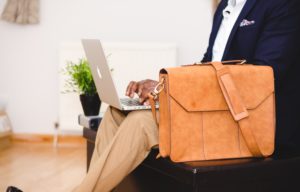 Our business attorneys handle transaction matters, such as contract planning, contract review, lease review, employment planning and agreements, partnership/member/shareholder arrangements, and the sale or purchase of a company and its assets.  We also help new businesses get started on a solid foundation.
If a dispute arises, we assist our business clients achieve a resolution with a mind towards efficiency and effectiveness.
We strive to insure our business clients receive sound advice that combines practical experience with our in depth knowledge of North Carolina business law.
Schedule Business or Corporate Consultation
Contact our office at (910) 763-2525 to see how Seay Law Firm, PLLC can assist you or your business.
Member of the NCBA Business Law Section

Mailing Address:
Seay Law Firm, PLLC
519 Market Street
Wilmington, NC 28401